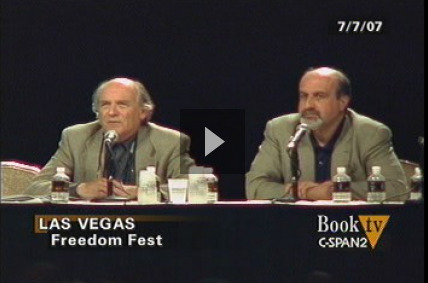 Charles Murray and Nassim Taleb discussed their research on interpretations of historical achievement and great human accomplishments, including the analysis of unexpected events throughout history. After their presentations they responded to audience members' questions.
Charles Murray is the author of Human Accomplishment: The Pursuit of Excellence in the Arts and Sciences, 800 B.C. to 1950 and Nassim Taleb is the author of The Black Swan: The Impact of the Highly Improbable.
(Click arrow to play audio) Nassim Taleb (only, please see original source for entire program).